2012
07.13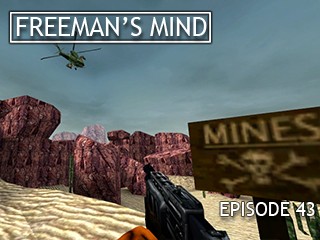 Downloadable copy will be up after a revision is done to the audio.
Here's the next episode. This episode was brutal on me. My old microphone died on me a small ways into the video (you'll probably be able to hear where it changes), so I had to take my best guess as to what kind of microphone to get as a substitute. I'm relatively ignorant about mics though, and one problem the new mic had was that for some reason it makes my shouting seem much less intense than it is in reality. So if my voice performance seems lackluster, blame the mic, I was screaming my head off to try and make it sound believable. On top of that, I wanted to make sure this episode got on this Friday before the meetup so there would be an annotation blurb at the end about it. That put some time pressure on me and due to some miscommunication, all the volume balancing for this was done in about half an hour by me in a desperate attempt to get the video submitted in time. I made the deadline but the audio quality likely suffered a bit. There will be a remix of the audio for the downloadable copy when it goes up later that will sound better. Also I'm going to take a break from Freeman's Mind until I get a more appropriate microphone. I'll be working on a surprise video you can expect in the next month or two however.
MICROPHONE ADVICE NEEDED (AGAIN)
I've received a lot of promising suggestions about what microphones to get in the past and I feel like now I have a LITTLE more knowledge about what I need, so I thought maybe people could give me recommendations based on what the problems I'm having with my current mic are. My biggest issue with this new mic by far is that it makes my shouting seem a lot less intense than it really is. Before you recommend a mic to me, I would like someone to explain exactly what properties of a mic would cause that to happen. I get very, very loud when doing the shouting for Freeman's Mind. I consider this video to be a fair representation of how loud I can shout. I'd like whatever microphone I use to capture that intensity when doing lines, it will help me a lot. Anyway, I've made a small chart illustrating my experiences with microphones so far: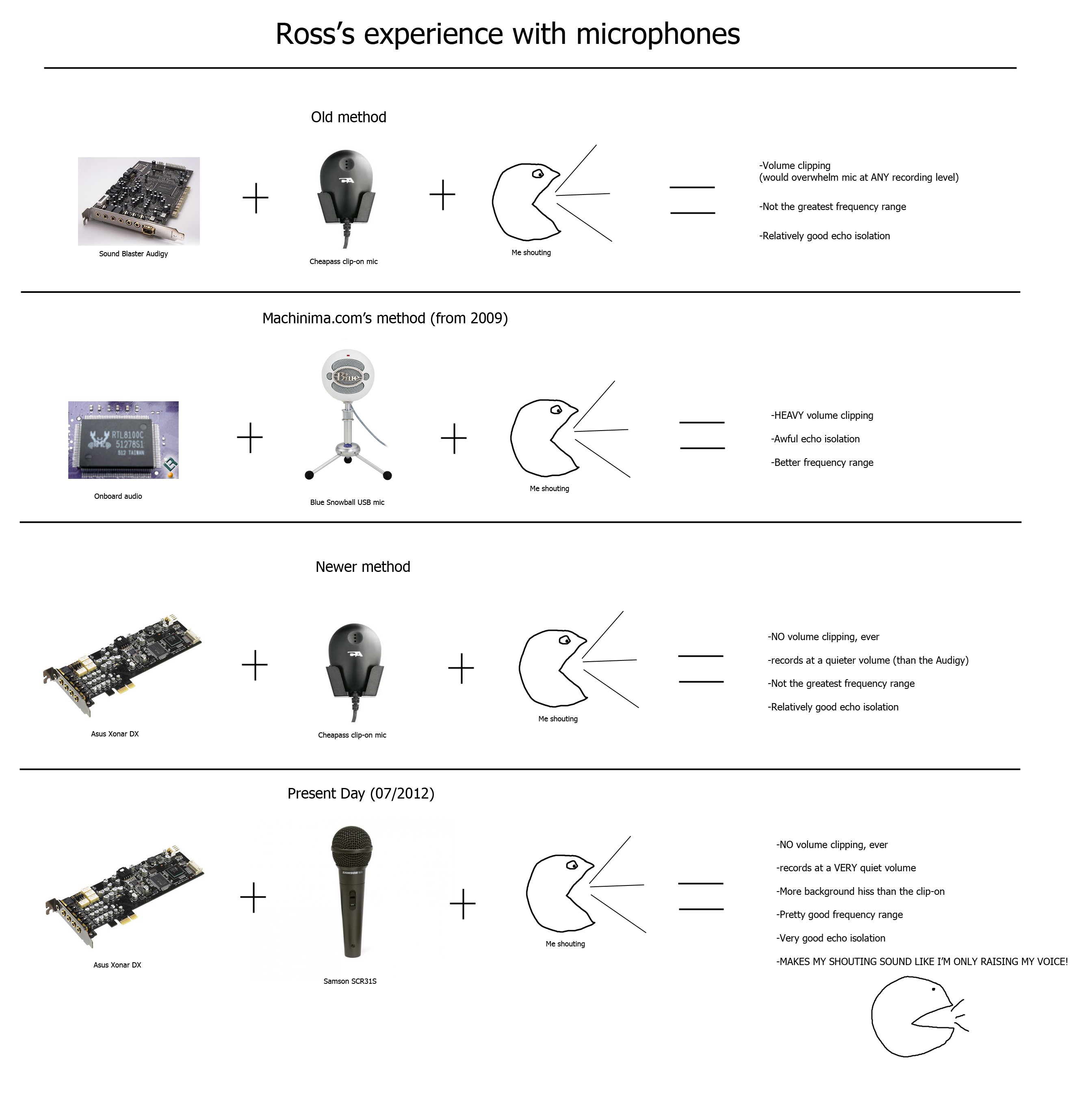 Just because a microphone is good, doesn't mean it may be good for what I do necessarily. I thank knowledgeable people in advance for advice they can give me.