*** ONE MORE MEETUP ON AUGUST 4TH! *** 
Well the first meetup is over and went well. I got to meet several fans and have some intense fun at the park. I learned some things about myself too, specifically that I can mostly stay in control when it appears that I'm falling to my death. The people that came were all great; I feel like if there was a zombie apocalypse, then the group we had would be very functional and survive. All in all it was a lot of fun and I'm glad I had the meet. Really my only complaint about the meetup is that the numbers were a little short of what was projected in the earlier poll: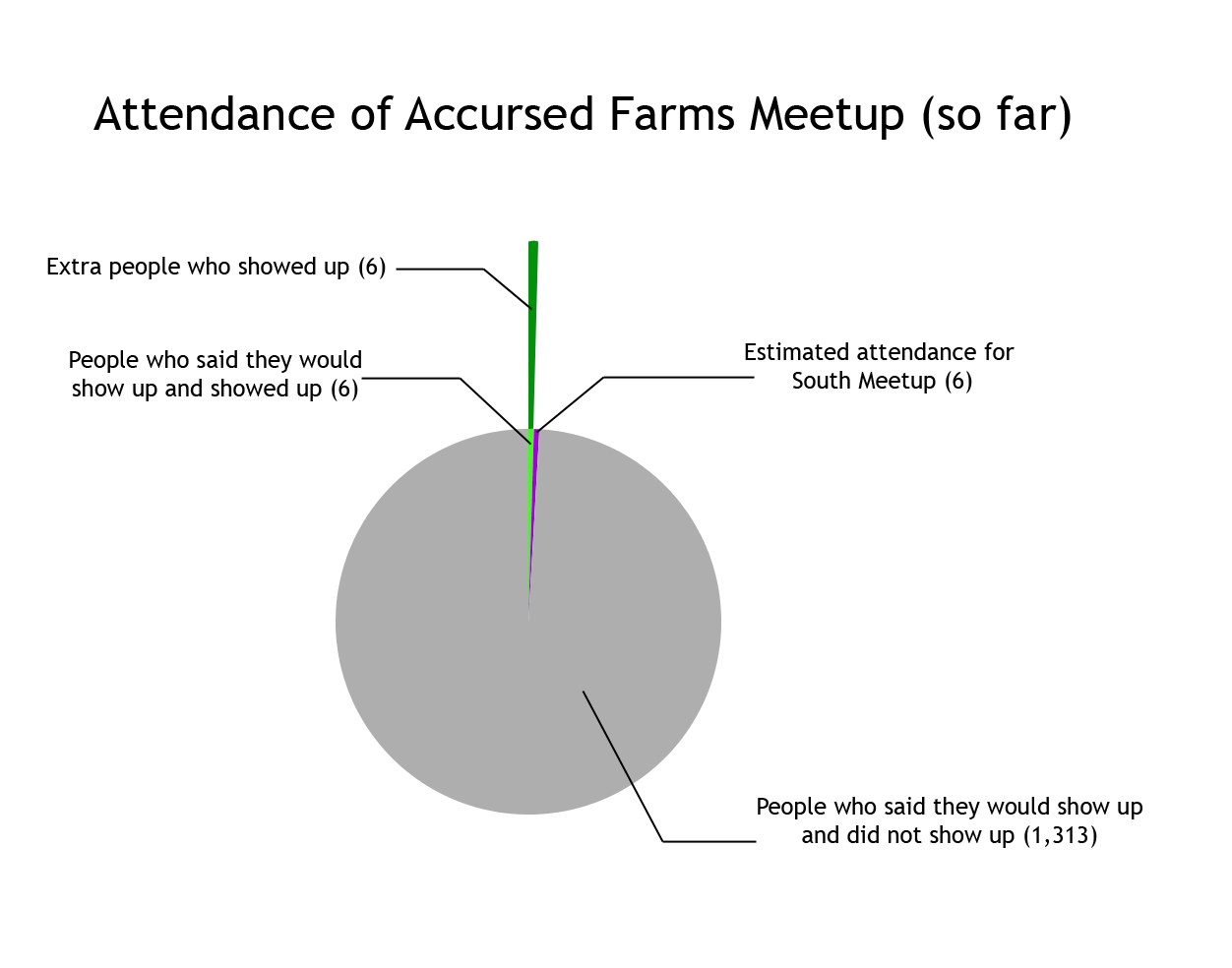 Now the second meetup hasn't happened yet, so the results of this are still inconclusive. It could be that 1300 of you are coming to the south meetup, that would be great. If that happens, then I won't understand why the Confederate states lost the Civil War. If the second meetup turns out like the first however, we can make some interesting conclusions:
-If internet people say they are interested in attending something, over 99% of them will not actually attend.
-If an internet person says "maybe" they will attend something, there is a 100% chance they will not attend it.
I don't want to pass judgment too quickly about internet people however, maybe some people got scared after seeing my picture, or some of you weren't able to make parole afterall. In light of this, I'm launching a new poll to see what we can expect:
 
[poll id="7"]