ROSS'S GAME DUNGEON: ZANY GOLF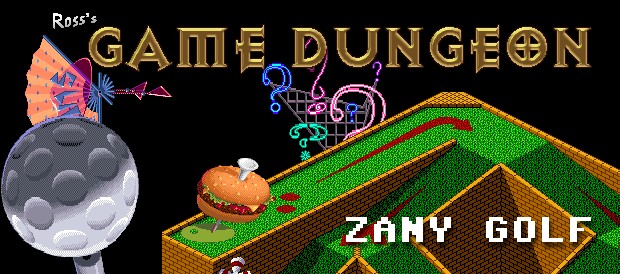 I was hoping to have more time in between this episode and the last one, but there was some time sensitive information in this one. I thought it would be a fun idea to make a birthday episode, but "fun" ended up turning into spending all day Wednesday and Thursday on this, along with doing an all nighter continuing from last night to work, making this the busiest birthday I've ever had. Regardless, I'm pretty happy with how this one came out. It's actually sort of a dual review; the first half of the video I'm reviewing Zany Golf, the second half I'm reviewing Electronic Arts. Feel free to guess which one I give a better rating.
This game easily has the most haunting music out of all the games I've covered so far, I still can't get the "fans" stage music out of my head. Watch this one if you dare.
LINK TO FORUM COMMENTS