FREEMAN'S MIND: EPISODE 40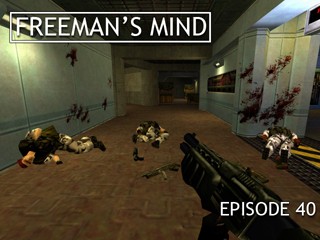 At long last, here's the next episode of Freeman's Mind. This episode got delayed for dozens of reasons, none of them especially interesting. It mostly has to do with me attempting too many things at once. I'll try and get more FM episodes out as soon as I can.
People who are very familiar with Half-Life may notice this episode doesn't play out how the game normally does. Normally, there's a sequence you have to initiate before the game will progress, but here, it's already happening by the time Freeman shows up to it. You can blame this on Half-Life: Source. All I did was load a saved game I had, and the events played out as you see them, every time I tried. I wasn't able to find a workaround for this, but I don't think it really matters in this case anyway.