ROSS'S GAME DUNGEON: ARCADE AMERICA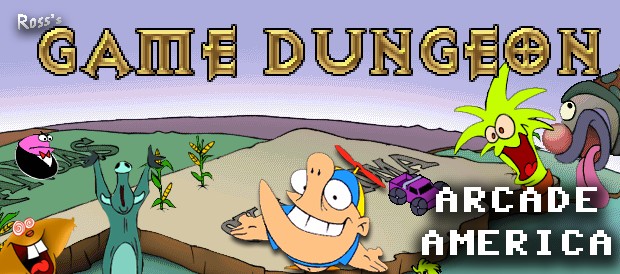 Subtitles: Part 1 of 3 (English) | Part 2 of 3 (English) | Part 3 of 3 (English)
Happy 4th of July! I BARELY got this video done after working pretty much non-stop on it since the last one. I actually intended for this video to be about a third of the length it is, but it sort of snowballed into what you have now. I really started identifying with the protagonist of this video towards trhe end, and I'm convinced for the amount of hours I put into this you could probably drive across the USA, maybe even using Joey's insane route. I can say with certainty there's no way this video would have been done on time without the SSD drive, it was crucial for many phases.
Anyway, I'm happy with how this turned out, even if it's left me kind of a wreck. While I still have a lot of plans, I'm really going to have to scale back on Game Dungeon for the foreseeable future. Since I've publicly promised to finish Freeman's Mind for HL1 this year, that's going to have to take priority until I'm more comfortable with where things are at. Also I think I should never do another video with a deadline again unless it's 3 years in advance.
I'm afraid there won't be progress on it immediately however as I could really use a break. I've more or less been working every day for... years? Lately the pace has been so time consuming I've had almost no leisure time at all. Besides what you've seen on the videos, I haven't played a game in about 1-2 months, so I'd really like to have a few days to just relax for a little bit before I dive back into everything. This does mean that Freeman's Mind will take a little longer to come out, but it's the new priority.