ROSS'S GAME DUNGEON: SPIDERBOT
More Game Dungeon! Once again, this one is running late, though I'm relatively happy with how it came out. This one is on the short side comparatively, but I never really intended for every episode to be a marathon session the way some of them have. Next up is the Deus Ex trilogy, while it still remains one, which isn't for long. I've also fallen behind on Dead Games News, but will see about having another episode out at some point. Also, as a reminder, the next videochat is at twitch.tv/rossbroadcast on August 7th at 4pm EST. You can submit topics you'd like me to discuss here.
PREMIERE PUZZLER:
EDIT:
Problem solved, thanks to "Xrott" the issue was Premiere was using a 0.5 pixel axis origin. So not exactly a bug so much as something I wouldn't consider great default behavior. I feel kind of dumb about this, but glad it was solved. Here's the rest of the original post below:
- - -
I actually ran into a very notable bug in Adobe Premiere when trying to make this episode, it was on such a fundamental level, I was a little shocked it exists, it reminds me of the sorts of problems I would run into on the Source engine. I was trying to import an image file with fine pixel details and Premiere WOULD NOT output this image correctly. I doublechecked every setting I could think of, but it came out wrong every single time. This happened on both Premiere CS5 and CS6. I had to use an elaborate workaround to fix this issue. It makes me wonder if this has affected some of my past videos also. For those interested, here's the problem:
When importing an image with fine pixel details, it should appear like this: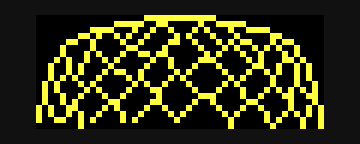 Instead, Premiere would always display it like this (not just in the preview, but also in lossless RGB video output also):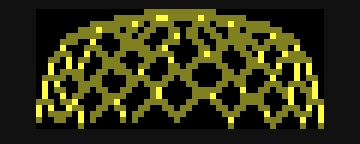 Keep in mind the above pictures have been zoomed in for visibility, there was no additional scaling applied inside Premiere itself.
I honestly have no idea why this is happening. If anyone can confirm a solution, let me know. Here is the original image available for download if you want to experiment. My guess is this is strictly a problem with Premiere and other video editors don't have this problem, but it definitely surprised me for such a well known piece of software and for such a fundamental function.