ROSS'S GAME DUNGEON: QUARANTINE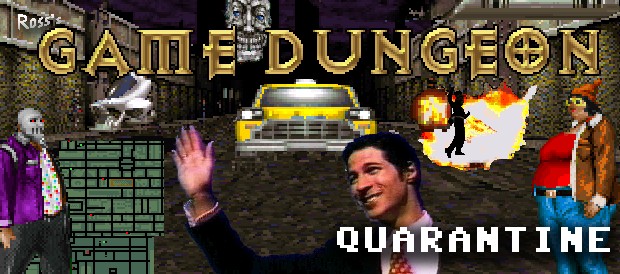 More Game Dungeon! This is another video that took WAY longer to make than I wanted it to. Believe it or not, I was originally hoping to have this video done by late January, so that should give you an idea of how far behind I am on things. The little details in this one had a way of just taking forever to complete, day after day.
This is another game I knew I absolutely wanted to cover for the Game Dungeon. I was hoping to have more a "crowd pleaser" following the Freeman's Mind traffic and rather than picking a super obscure game, this is one I'm sure plenty of people are familiar with.
I'm hoping to have two more videos out this month, but I doubt they'll be as involved as this one, though I'll try and keep everything entertaining to watch. In the meantime, there are still openings for more pixel art help if anyone is interested.
EDIT:
I meant to add that in addition to pixel artists, I'd also be interested in normal artists (or vector art) for more "awards" art for future episodes. I may be pickier about the art style for that however.