ROSS'S GAME DUNGEON: UNCANNY VALLEY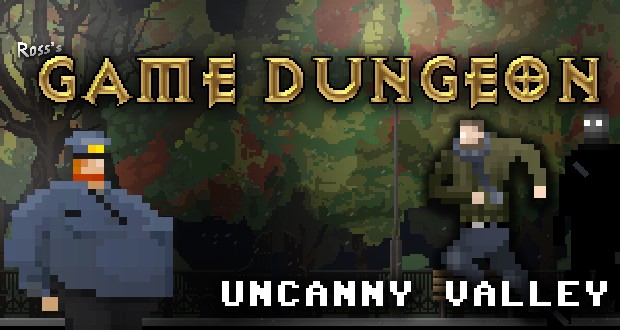 Subtitles: English
More Game Dungeon! This is an episode I didn't have planned at all until a couple weeks ago, but it fits in with having spookier games for October, so I decided to throw it in. I wasn't even sure this game was going to be proper Game Dungeon material, but after playing through it, it certainly seemed to fit the bill. I actually cut out a chunk of this episode since I felt like it was going on a little long considering the length of the game. The part I omitted was about me asking questions of the developer directly concerning the timer. It wasn't anything especially fascinating, so I'll probably include it when I eventually do a follow-up episode.
In the meantime, I'll be working around the clock to have the Halloween episode out ASAP, there's still a lot left to do. This unfortunately means I'm going to have to neglect many messages and emails, but I'll try and make it up in November.
= = =
SCREENSHOT CONTEST
= = =
This is very short notice, but the developers gave me 3 extra copies of the game, so I'm having a small screenshot contest if you want to try and win a free copy! Here are the rules:
-Post or submit a screenshot (up to a maximum of 3) from any game.
-You can either post your entry in the forum thread to this episode here, or email it to me (rosswscott (at) gmail.com). If you email it, I highly prefer a link instead to an attachment.
-Only one copy of the game can be won per person.
-The deadline is roughly midnight of Oct. 29th PST. I will announce the winners the next day on the 30th. You can try and submit something late, but you risk not making it.
-I'll pick the winners by whichever screenshots I like best. So whoever has the most interesting or funny ones will likely win a copy of the game.