ROSS'S GAME DUNGEON: WOLFENSTEIN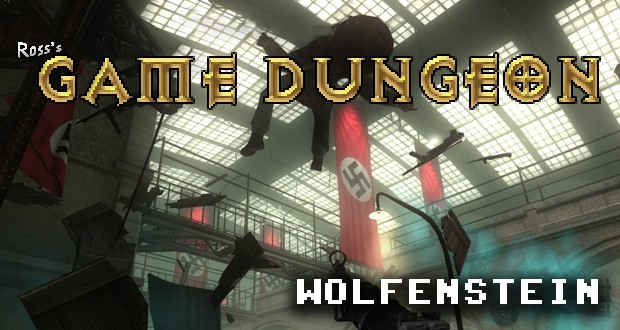 New episode! This is of a more common game, but I promise it has some surprises in the video, even for me. I burned myself out somewhat making this one, but I was planning to try and change gears for April anyway. Believe it or not, I never got a true break after completing Freeman's Mind, it was pretty much just catching up on everything else I neglected. I wanted to give the Game Dungeon kind of a kick start coming into this year, but future episodes likely won't be as rapid fire as they've been lately.
In any event, once I catch up on the most time critical stuff, I plan on taking a break for a few days. I don't normally have the equivalent of a weekend, I generally just feel guilty for days I'm not working on something. I eventually would like to have more of a work / not-work balance, but we'll see how realistic that is until the movie gets made. I don't want to give any definite plans for this month, but I do intend to work on more videos and hopefully have some more experimental ones come out either this month or the next. I still have plenty of ideas brewing, it's just a matter of juggling everything.
Also at the time of this post, this JUST went up, so it may be low resolution for a while.