ROSS'S GAME DUNGEON: BIP BOP II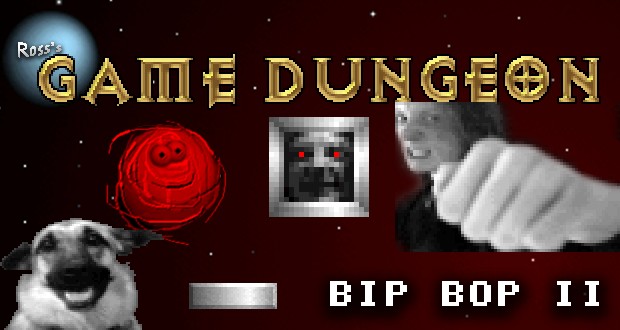 Well this ended up taking far longer for a variety of reasons, however once you see the episode, you may understand some of why. Without spoiling much, I'll say that it's possible there will never be an episode quite like this one again. In addition to that, this episode also contains more music and voice actors than any other Game Dungeon to date. That definitely slowed things down, but I think it's worth it. At the very least, there's more than meets the eye with this breakout game.
Speaking of music, while I do NOT promise a fast reply, if you compose music that you think would fit future episodes, go and ahead and contact me at [email protected]. While I can use a variety, the kind I find myself needing the most is laidback, upbeat music that I can talk over. Alternately, if you're a soundtrack freak like me, feel free to give advice on how to organize soundtracks more intuitively / what system you use. I made a thread on this a while ago, but still haven't come up with an ideal system yet.
There will be at least one more video coming this month, possibly two.